Harry's New-York Bar Hanover
Harry's New-York Bar Hanover
Awarded from restaurant guide "Der Feinschmecker" Harry's New York Bar belongs to the TOP 10 of the best hotel bars in Germany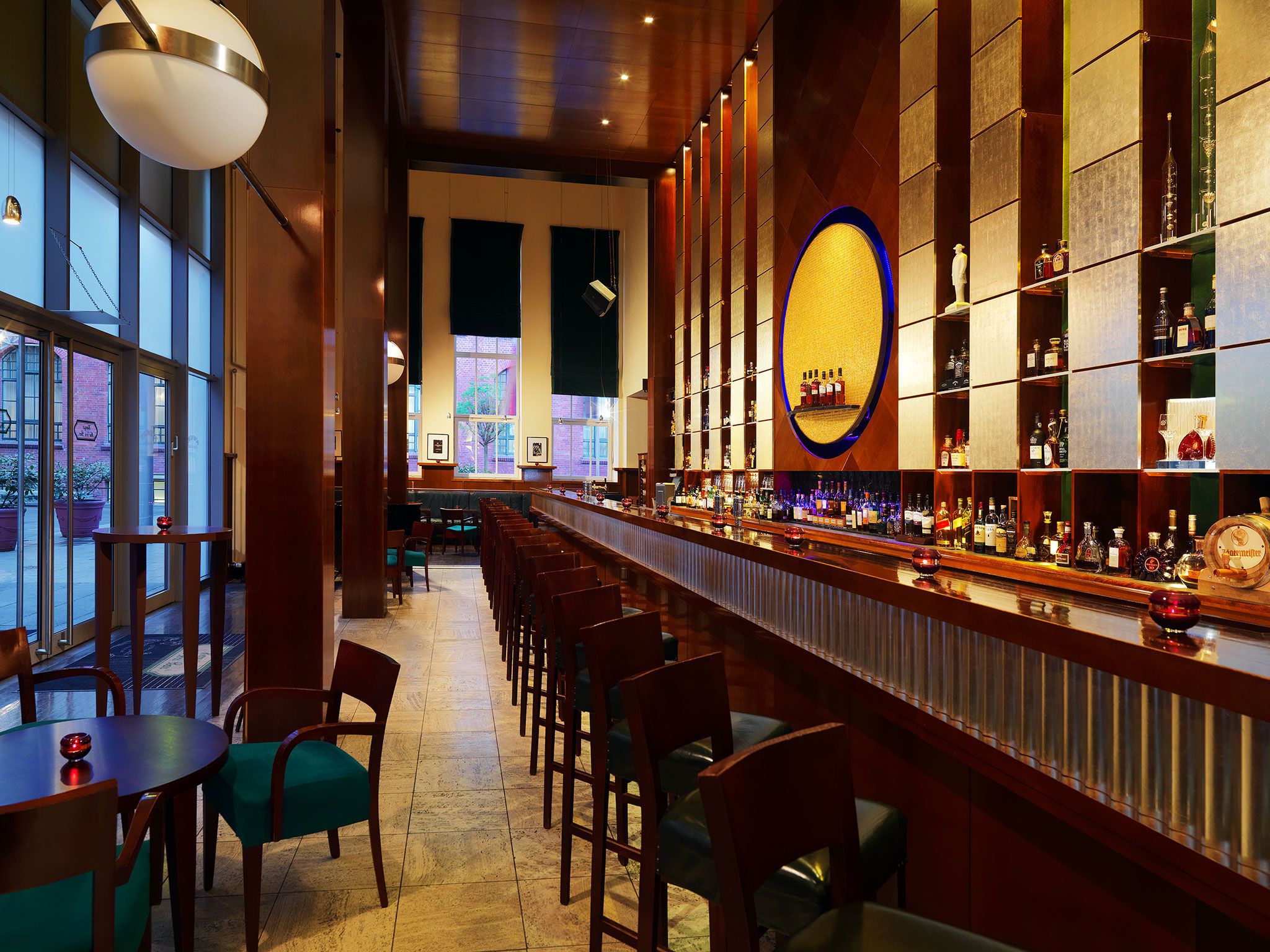 It is not for nothing that Harry's New-York Bar has become a by-word for legendary cocktails and unrivalled atmosphere. The Bar´s counter stretches almost the entire length of the nearly eight-metre high and 20-metre wide room.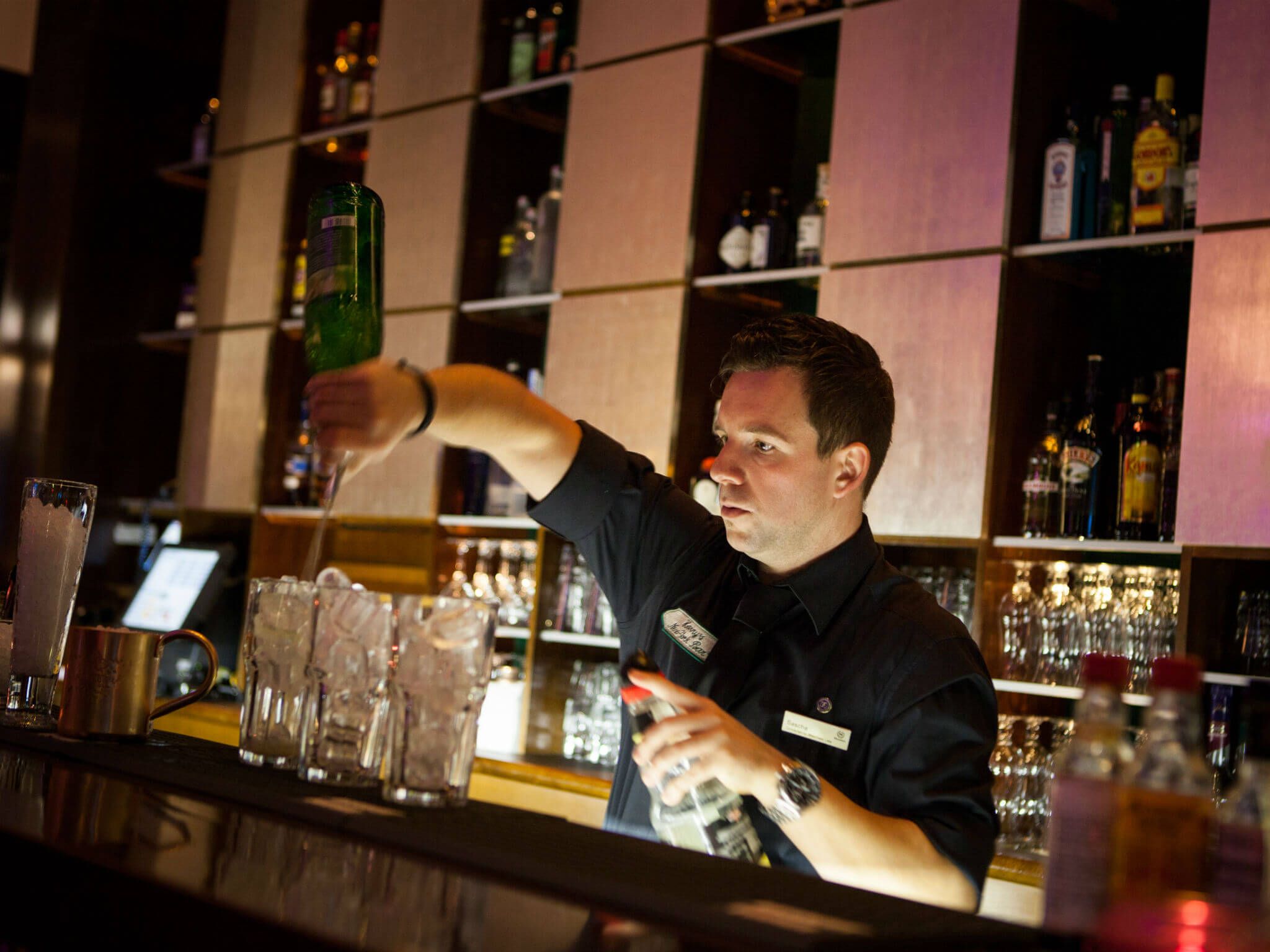 The huge mirrored wall behind the bar in Hanover is especially impressive, with spirits from all over the world on display. Monthly changing live music events will make your visit at Harry's New-York Bar, a true experience.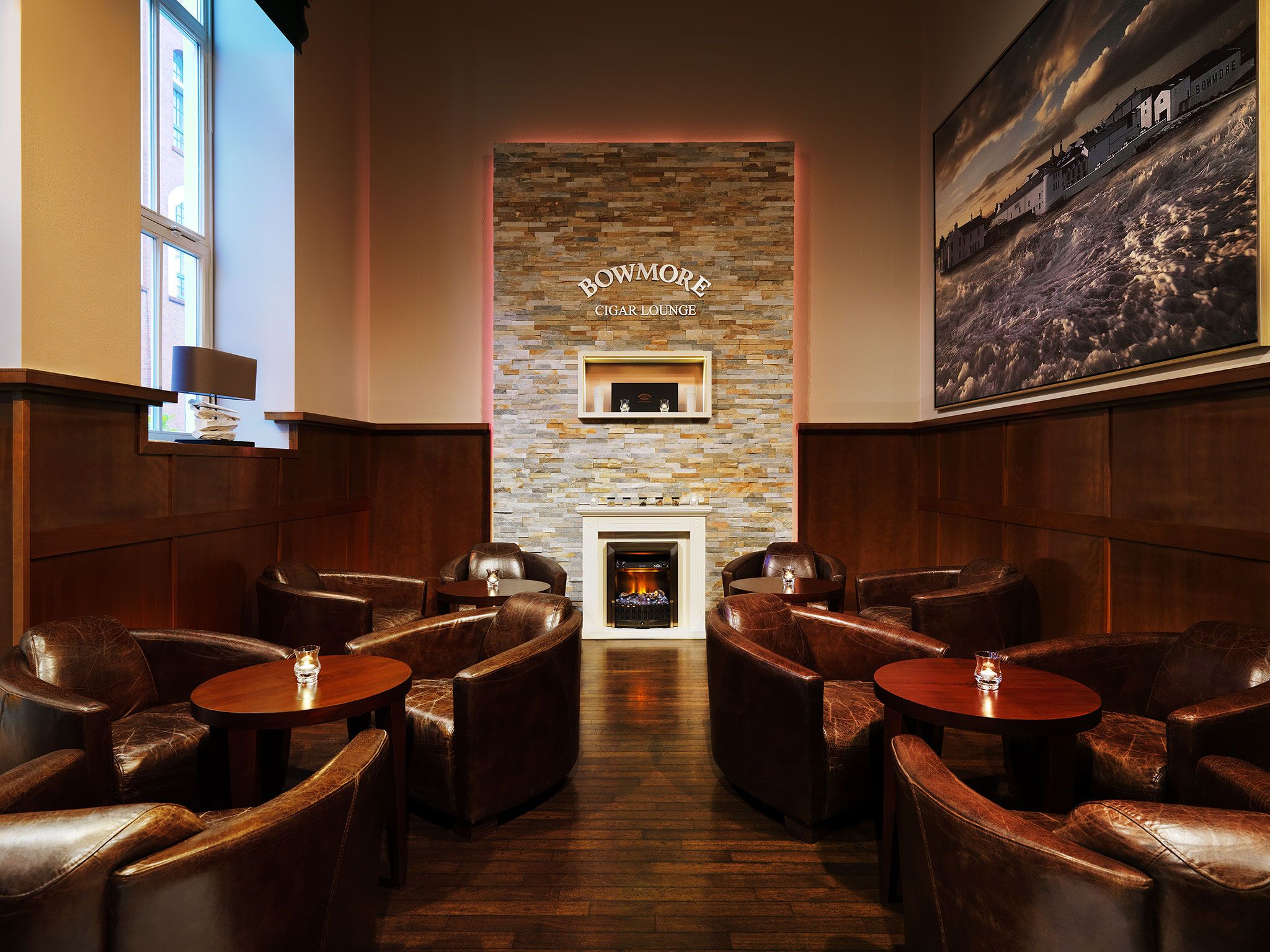 In the adjoining Bowmore Cigar Lounge you can choose from a range of select cigars and whiskeys. Our accomplished barkeeper offers a choice of 220 different cocktails and 120 varieties of whiskey.
HARRY'S NIGHT RELOADED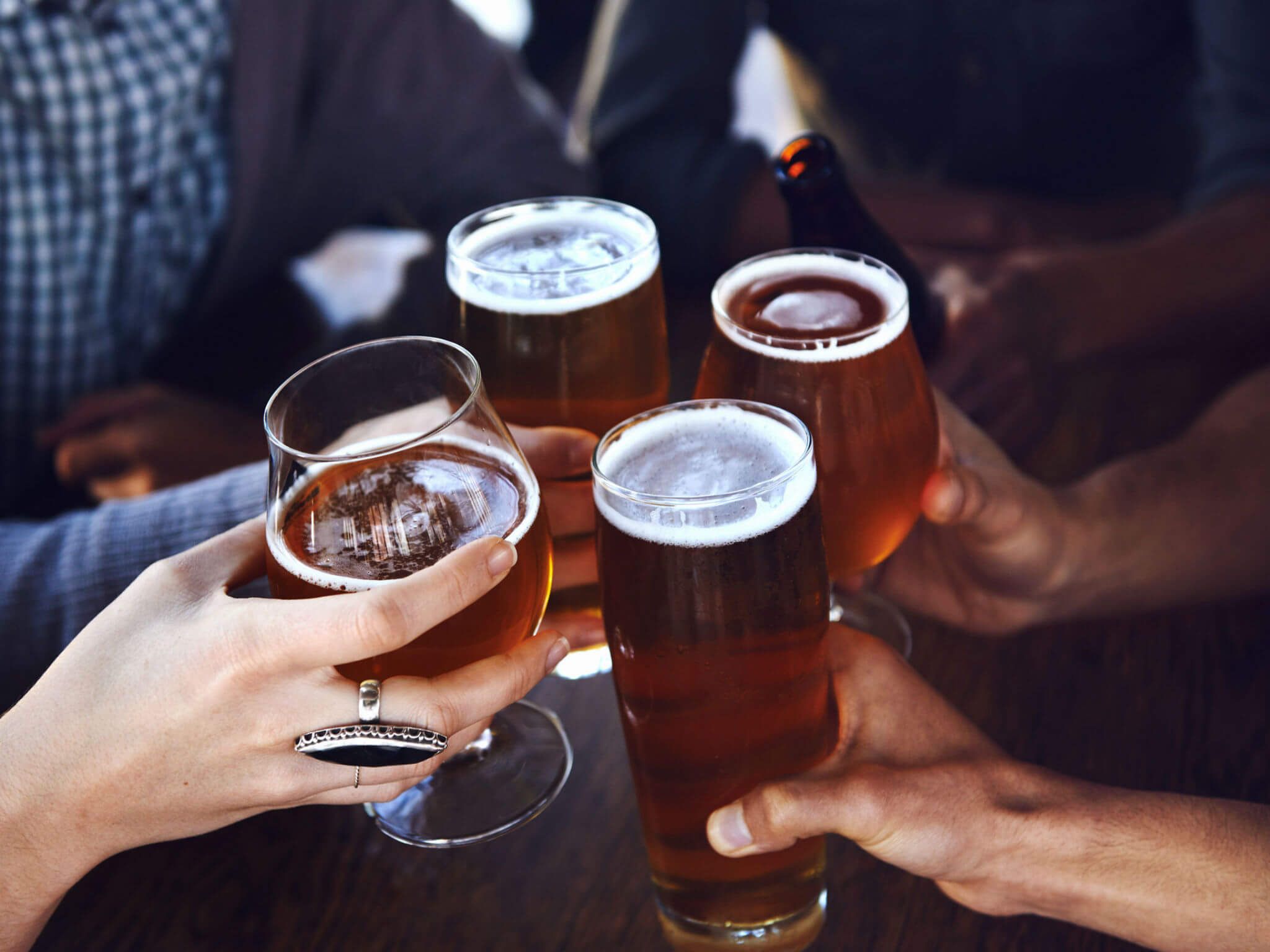 NEW:
Enjoy fancy drinks and cocktails at Harry's New-York Bar in Hanover and listen to live music of local bands.
Every last Wednesday of the month starting at 8 PM
COCKTAILS CREATED IN HARRY'S BAR HANNOVER
SMOKEY NIGHT
Bowmore 12 J., Elderflower, Cranberry, Tonic Water
CARIBBEAN DREAM
Captain Morgan Blanco, Apricot Brandy, Lemon, Coconut Syrup, Lime Juice, Maracuja, Pinapple
SPICY HARRY B.
Tanqueray London Dry Gin, Chilli, Crème de Cacao, Lime, Ginger
PUESTA DEL SOL
Johnnie Walker Black Label, Licõr 43, St. Germain, Mint, Lime
CHAMBORD ESPRESSINI
Chambord Liqueur, Tanqueray London Dry Gin, Crème de Cacao white, Cream, Espresso
LUCKY PUNCH
Tanqueray London Dry Gin, Apricot Brandy, Lime Juice, Blutorangensirup, Rosmarin, Physalis, Ginger Ale
MANGO PARADISE
Captain Morgan Blanco & Negro, Peach Tree, Lemon, MaSyrupyrup, Mango Juice
HARRY´S HAPPY HOUR
Monday to Thursday from 6pm to 7pm
50% on beer, wine, cocktails and soft drinks
Upcoming Events at Harry's New-York Bar in Hanover
Hours of Operation:
Monday to Thursday: 6:00 PM until 1:00 AM
Friday and Saturday: 6:00 PM until 2:00 AM
Sunday: closed
Dear Guest,
Please note that our "Harry´s New-York Bar" is closed due to our company holidays from
December 21st , 2017 until January 1st, 2018.
We re-open on January 2nd, 2018.
Thank you for your understanding.
We wish you a merry Christmas and a happy
new year.
Your Sheraton Hanover Pelikan Team
Monday to Thursday

6:00 PM until 1:00 AM

Friday and Saturday

6:00 PM until 2:00 AM

Sunday

Closed